Denali Overland Transportation has been providing expedient, affordable and reliable transit services between Anchorage, Talkeetna and Denali National Park since 1978. We boast a strong reputation for customer service, dependability and safety.
We provide door-to-door airport shuttle service in Talkeetna, AK, as well as other transportation service and specialty charters. We understand that your time in Alaska is limited, which is why we're committed to helping you get to and from your intended destination promptly and safely.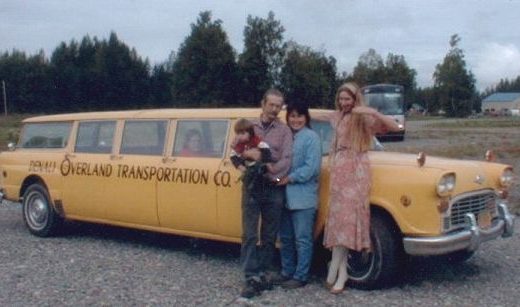 Airport shuttles
We offer airport shuttle services that include pick up at your terminal and drop-off at your hotel or place of lodging. Once your stay in Alaska is complete, we'll pick you up at your place of lodging and bring you back to the airport of your choice. Count on us to make airport transportation in Talkeetna, AK simple and convenient, so you can focus on traveling in comfort.
Transportation services
Denali Overland Transportation offers transit between Anchorage, Talkeetna or Denali National Park. Whether you're simply hoping to spend the day in Anchorage taking in a few of Alaska's cherished cultural sites or are planning to tackle the Denali summit, our flexible transit services are affordable and convenient for you.
Special destination charters
With advance notice and reservation, we're capable of servicing destinations outside of Anchorage, Talkeetna or Denali National Park. Be sure to call us well in advance to learn about scheduling transportation to and from your destination, and to learn about our rates.
Prices
| | | | |
| --- | --- | --- | --- |
| Persons | One Way,Per Person Between Anchorage & Talkeetna | Round Trip,Per Person Between Anchorage & Talkeetna or Talkeetna & Denali Park | Round Trip,Per Person Anchorage & Denali |
| 4 + | $98.00 | $185.00 | $350.00 |
|  3 | $110.00 | $210.00 | $410.00 |
|  2 | $165.00 | $319.00 | $618.00 |
|  1 | $330.00 | $639.00 | $1,215.00 |
| | | Above rate same as one-way cost each Anchorage – Denali Park | |
Other destinations are available prior arrangement
$185.00 Deposit is required prior to all scheduling. Deposit is not refundable
Payment is accepted by personal check, money order, Visa, MasterCard Novus, American Express or Discover
There will be an additional $40 per charge if stops exceed one hour
We provide a number of unique services to our clients, including one-hour shopping stops, free of charge. If you need to pick up a souvenir before heading back to the airport, or if you need supplies for your day in Denali National Park, be sure to ask about Denali Dry Goods, our conveniently located office gift shop.
Don't let any of your precious time exploring the Alaskan Interior go to waste. Schedule your trip between Anchorage, Talkeetna and Denali National Park today.